Only a handful of places can seamlessly weave classic southern charm with a unique 21st-century flair, and Wilmington sits atop the throne. A magical destination etched along the banks of Cape Fear River, this city drips with historic beauty and top-notch diversity that has continued to enthrall residents, tourists, and newcomers.

Proudly reputed as the home of North Carolina's Azalea Festival and a mecca of fine dining, lush parks, and excellent schools, Wilmington is the ideal locale to raise a family in the coastal south. From its three Island beaches to majestic facilities lining Downtown Riverwalk and an international airport that makes traveling to and from the city a breeze, this picturesque city owns a wealth of wonders that fill residents with pride to call it home.

Whether you're here for the stunning culture and vivacious nightlife or seeking a lively beach town retirement, Wilmington's got something for you! Check out nine of the most popular reasons why families have continued to stay married to this dazzling south haven.


Historic Districts
If anything, Wilmington flourishes on a rich history. This is embodied by its buzzing Historic District perched along the banks of the Cape Fear River, which is a point of interest for many. Families living in Wilmington enjoy easy access to self-guided tours of this residential district, and it doesn't matter how many times you've seen those structures; residents still are stunned by its sprawl of fine architecture and pretty landscaping.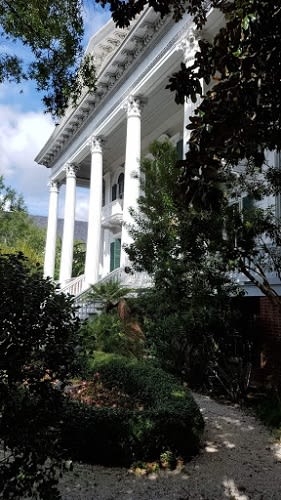 From the staggering Neoclassical Bellamy Mansion, resplendent in exquisite Victorian glory and touches of Greek Revival, plus Italianate styles, to the Burgwin-Wright House and Gardens, which is the only colonial structure open to the public in Wilmington. If you live in Wilmington, it's almost impossible not to have seen the domed baroque-style Basilica Cathedral of Saint Mary or the Victoria Theatre and Edward Latimer House. It's like diving firsthand through a time machine, and Wilmington families love the thrill of it.

A casual stroll along the Riverwalk grants you a breathtaking view of the coastal waterway — even a peek at the iconic WWII Battleship, North Carolina. But that's not the only wonderful thing about Downtown. You'll be wading through a vibrant mecca of assorted markets, quaint boutiques, upscale dining, and cozy cafes.

(Image Credit: Bellamy Mansion Museum)
A Great Location
It's a real estate cliché, and you've probably heard that mantra—location, location, location—over and over. While you may get tired of hearing it, the location plays a huge part in determining the value of your house as time goes by. You'll be looking back with pride that you chose a region that continually appreciates. You should also consider having great amenities at arm's reach. In this aspect, the Carolinas don't disappoint.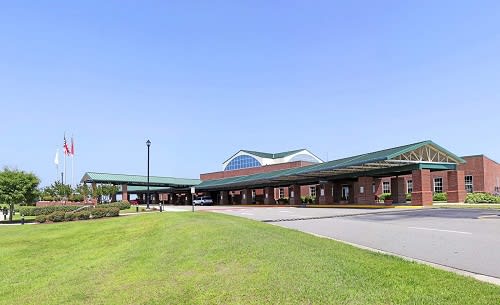 From the elegance of Charleston to the commercial buzz of Charlotte, Wilmington families enjoy the best of what the neighboring cities offer. With easy access to interstate 140, the museums, universities, stadiums, and other wonders are just a few hours away from home. Say you're passionate about football; you could easily go watch the Panthers play in uptown Charlotte. You can also take a road trip to GalaxyCon at the Raleigh Convention Center.

Better yet, Wilmington has its own International Airport with direct flights to many major cities, so don't worry about not being able to catch up with your friends in New Jersey or missing your sister's baby shower in Philadelphia—Wilmington makes it all easy.
Excellent Schools
We'd shout this from the rooftops if we could. Wilmington is home to some of the most excellent schools in the state of North Carolina. Served by the 12th largest school district in NC—New Hanover County Schools—which also breaks amongst the top best, Wilmington families have one less thing to worry about when it comes to the quality of schools their children attend.

The New Hanover County School District is home to 43 schools, including eight high schools, nine middle schools, and a whopping amount of 26 elementary schools—all of them ranking above average. From John T. Hoggard High to New Hanover High, Gregory Middle School to Walter L. Parsley Elementary, these awesome schools are merely one short drive away. Even if you have no kids, that shouldn't stop you from picking residence within an excellent school district because of the value it places on homes. 
Cuisine
Good food brings families together. Great restaurants enthrall residents and guests and keep them lingering close for more. Whether you're out for casual American seafood fare or nostalgic for a taste of Far East cuisine, Wilmington's got you covered.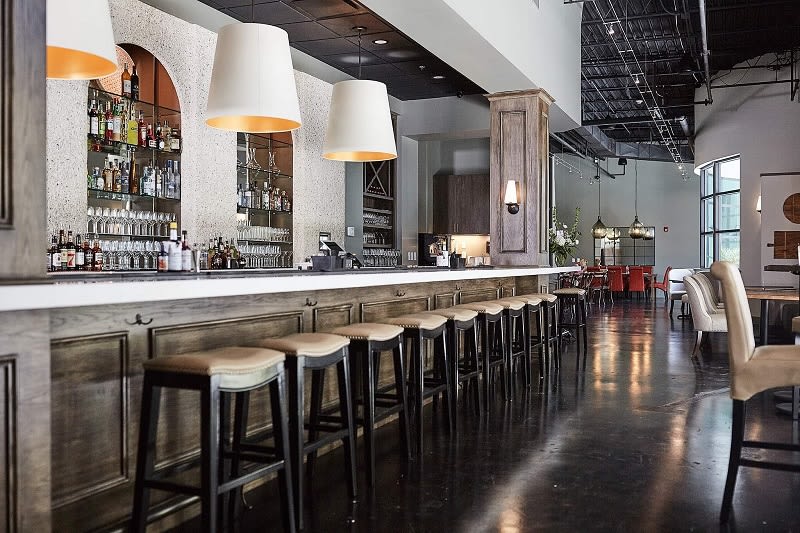 As a world-class destination for fine dining, this city's stellar atmosphere flourishes with a diversity of culinary notes. From Latin American dishes to French & Spanish Basque-style cuisine, and Japanese broths to spicy Italian sauces, it is no wonder Wilmington was voted #1 Fresh Al Fresco Dining Neighborhoods by USA TODAY 10 Best readers. Families can't turn up their noses at a savory seafood feast on a deluxe spot along the Cape Fear River, nor would anyone want to say no to a steaming, creamy mocha in a cozy café.

From routinely grabbing breakfast sandwiches at Drift to settling for a chewy pizza feast at Benny's to digging into grilled Santa Fe chicken at Tower 7—these Wilmington families know what serves them best. A couple craving Thai specials might just order from a gourmet menu at Indochine or go enjoy classic wine within the sleek walls of Quanto Basta. 

Seafood restaurants abound in all styles with unlimited views of the coastal waterway, while a tired brother can simply walk up to the window at Block Taco and order some shrimp tostadas accompanied with iced tea. Almost everyone has had a go at a flavor in the city's favorite ice-cream plug, Boombalatti's. Even if you're vegan, they've got a frozen treat for you!
Shopping & Entertainment
You see it, you like it, you want it, you got it—that's the overarching vibe of this city's downtown. Residents are flanked on all fronts by superb shopping destinations, museums, and live entertainment—it's like being a tourist in your own city.
From the 100-year-old Chandler Wharf building housing several chic boutiques to the eclectic mix of family-owned establishments lining Market and Front Streets, Wilmington offers everything from antiques to clothing, art, and one-of-a-kind gifts. Families also love The Forum ILM for its array of salons, bakeries, boutiques, and more. From getting sparkly acrylic gel on your nails at Luxe Nails to signature jewelry pieces at Spectrum Fine Jewelry. You also can simply step into the sleek Camillions Boutique for a burgeoning wardrobe change or grab stationeries at The Fisherman's Wife.

Malls close to home in Wilmington include Oleander Place, New Centre Market, and Hanover Center. You can see why it's so natural to love the ease that comes with living in Wilmington, as families don't have to go far to get the things they want. If you're craving some live music, join the rest of the city at any of Wilmington's bustling concert venues, from Brooklyn Arts Center to Greenfield Lake Amphitheater. You can also catch a play at the Thalian Hall on Chestnut Street.

(Image Credit: Hanover Center)
The Great Outdoors
Overflowing with Coastal activities, Wilmington's got a slice of fun for every member of the family. Whether you prefer the feel of sand between your toes as you listen to the waves crash on the beach, or the picturesque charm of a lush park is more like it for you, this city is more than enough for residents to explore. From paddleboarding through waterways or surfing estuaries on a kayak to cycling along nature trails etched along riverbanks, you're sure to find something to do outdoors.
.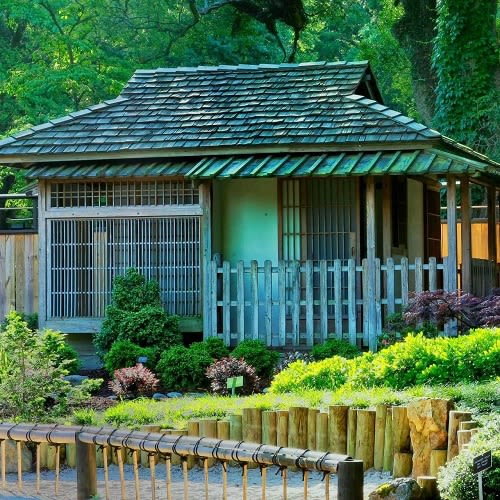 Parents can bring their children to the Pristine Gardens at the New Hanover County Arboretum for a fun evening in the miniature cottage or a bug safari hunt with other kids. Greenfield Park teems with visitors all year round, whether they're walking through its moss-draped cypress trees or taking pictures of its indigenous wildlife and water fountains. The whole family would enjoy a picnic on the lush green grass and perhaps challenge themselves to a playful tennis match at Odgen Park.

(Image Credit: New Hanover County Arboretum)
Culture
For a city so rich in history, it goes without saying that the culture in Wilmington is one so loved by residents that they look forward to being part of it every year. This city loves to celebrate, and families love the way it brings them together. From art gallery visits to vivacious festivals and diverse neighborhoods dripping with charm, Wilmington easily wedges itself into the hearts of residents and guests.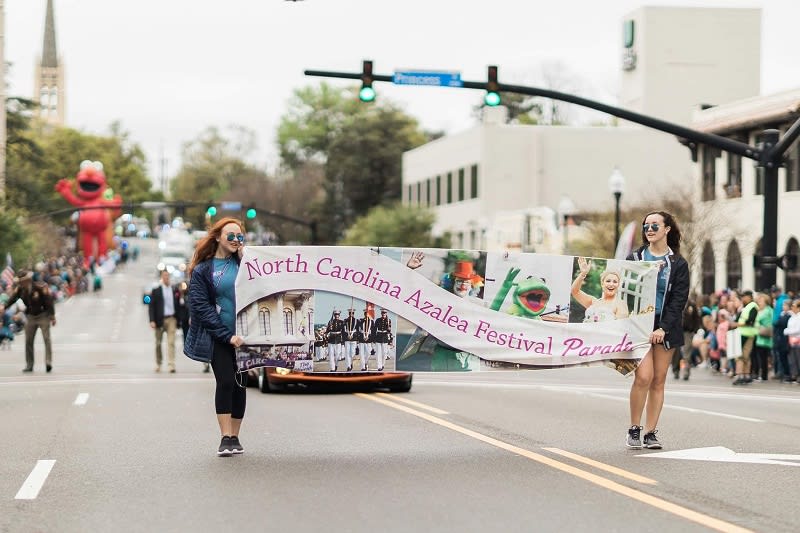 (Image Credit: Azalea Festival)
For a city so rich in history, it goes without saying that the culture in Wilmington is one so loved by residents that they look forward to being part of it every year. This city loves to celebrate, and families love the way it brings them together. From art gallery visits to vivacious festivals and diverse neighborhoods dripping with charm, Wilmington easily wedges itself into the hearts of residents and guests.

Everyone immerses themselves in the buzz of Azalea Fest—an annual event that comes with spectacular fireworks, colorful parades, and garden parties. Residents also look forward to a majestic coronation of the Festival Queen and Princess at this event! From joining neighbors for the annual Carolina Beach Music Festival to browsing the canopies at the Orange Street ArtsFest or a fun night at Cape Fear Fair and Expo and so much more—Wilmington families recharge their hearts and feed their souls all year round.
Quality Lifestyle
Culturally immersive and dripping with Southern charm spiced with a flourish of diversity, Wilmington continues to thrive as one of the Carolinas' most desirable cities to live in. With its stunning, architecturally defined neighborhoods, sprawling downtown, stellar schools and restaurants, plus super-efficient commute, it's so easy to see how families remain married to the high-quality lifestyle Wilmington offers them. Surely, not many places can boast the same vibes!
Are you eager to explore Wilmington real estate? Contact The Carolina's Finest today. As leading real estate agents in the area, Jessica Edwards & Associates will help you find the luxury property that's perfect for you.